Ben Nevis Plateau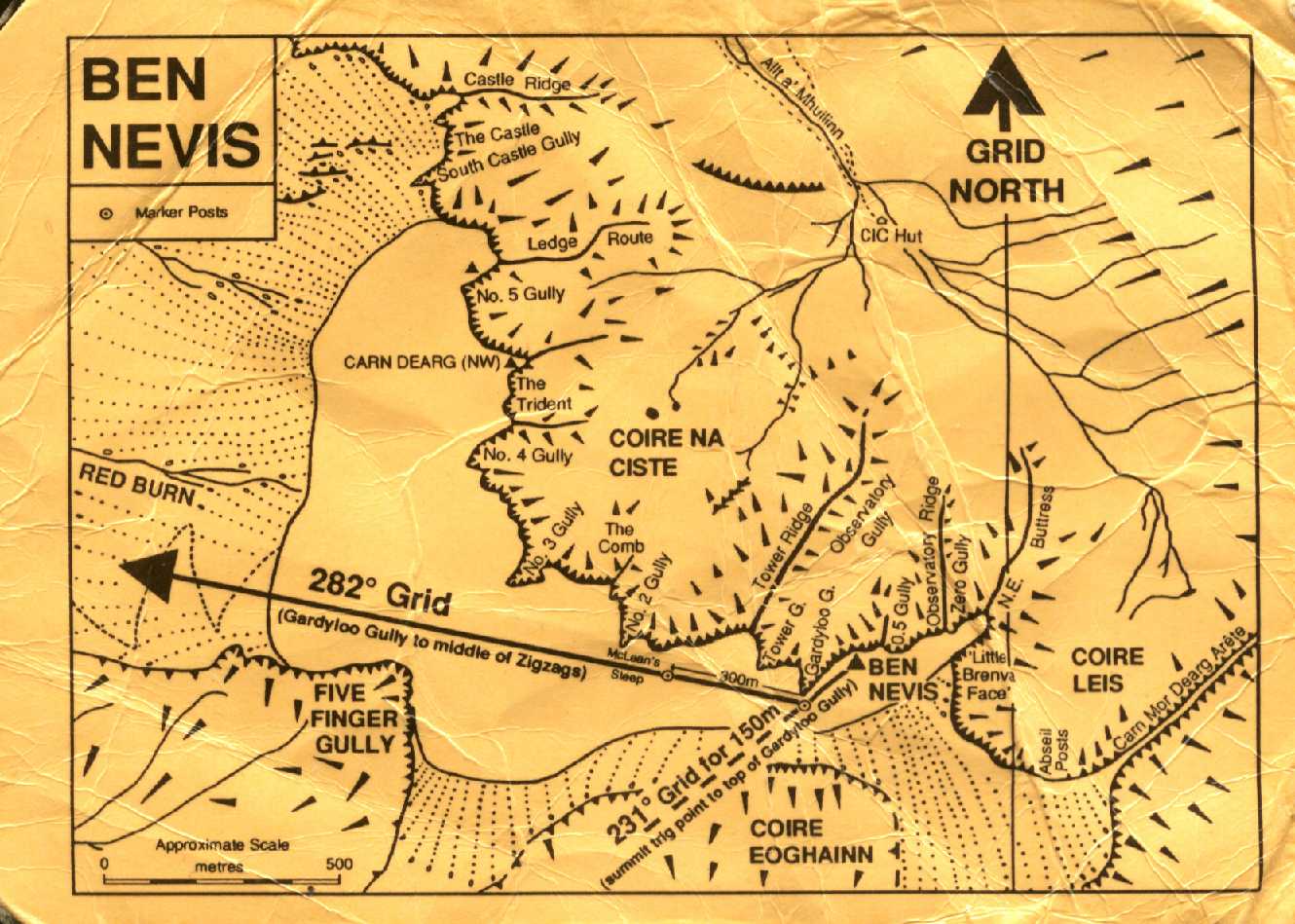 Descending from the Summit of Ben Nevis
The following information is replicated:
Warning: these bearings and distances are only likely to be of assistance if you are already a competent navigator. Even very experienced mountaineers can have great difficulty navigating accurately in severe wind or 'white-out' conditions, such as occur frequently on the Ben Nevis plateau.
From the summit trig pillar walk 150 metres on a GRID Bearing of 231° to near the top of Gardyloo Gully (fist marker pole?).
Then follow a GRID bearing of 282° to clear the plateau. (A second marker pole is situated 300m along this second bearing at the top of McLean's Steep).
Note: At present (1999) magnetic north lies about 4.2° west of grid noth for Ben Nevis. In order to calculate magnetic bearings (i.e. the value to set your compass to) it is necessary to ADD 4° to the GRID bearings. This adjustment will decrease by about 1° every 6 years.

---
This card was sponsored by Lochaber Tourist Board and Lochaber Mountain Rescue Team.
Produced by LMRT, Police Station, Fort William, Inverness-shire.